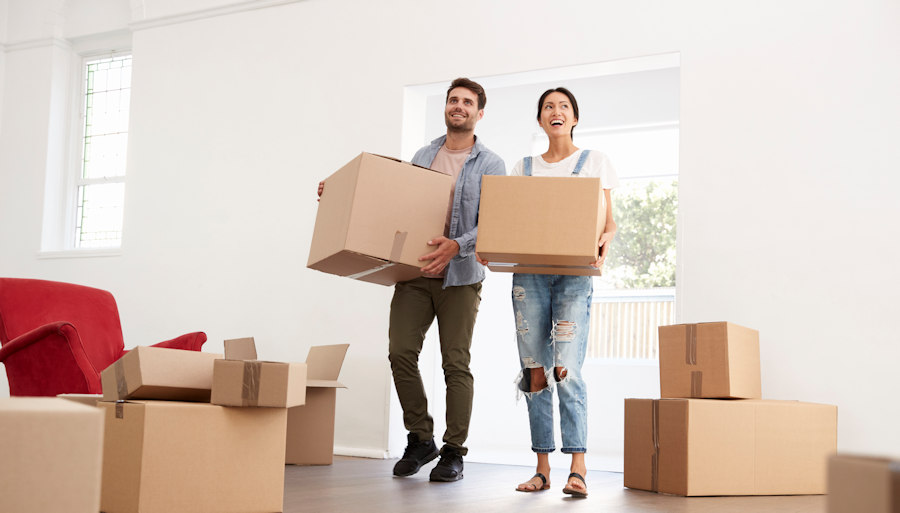 Boost your buying power
The bigger the deposit you can put down upfront, as a proportion of the property's value, the more mortgage deals you will gain access to. Not only that, but those buyers with the largest deposits benefit from cheaper rates of interest and lower monthly repayments than those with smaller upfront sums.
This is because a large upfront deposit offers your lender a safety net, protecting them from losing money if you are unable to keep up your monthly repayments. It is reassuring both to you and your lender if your home is worth more than the mortgage borrowed against it.
At the other end of the scale there's a greater risk involved in lending to somebody with just a 5% deposit. The property value would only have to fall by 5% for the buyer to be in negative equity, where the mortgage is worth more than the property. As a result, those who need to borrow a large proportion of the property's value are subject to higher interest rates.
What does this mean for you?
If you have a large deposit, it's good news because you can have your pick of the best mortgages on the market.
However, first time buyers often struggle to put down a large proportion of the property's value, and rising house prices make it harder still.
With average property prices in November 2018 hitting over £230,000 (Land Registry) it is clear that finding even 10% of the purchase price would be a stretch for many people who are hoping to get on the housing ladder.
Low deposit deals
While the very lowest mortgage interest rates on the market are usually offered to those with hefty deposits or equity of 40% or more, there are plenty of competitively priced options these days for first time buyers with deposits of 10% or even 5%.
Many of these are designed specifically for buyers without a huge deposit, such as deals that enable a family member or friend to give you a helping hand onto the property ladder. Plus there is a range of government incentives that aim to break down the deposit barrier that so many would be first time buyers are struggling to overcome.
Get saving
The message is clear - the bigger your deposit the better, so saving regularly is a smart idea if you want to buy in the coming years.
The Help to Buy ISA scheme gives you the added incentive of a government bonus and tax-free interest.
Launched in December 2015, with a Help to Buy ISA the government will boost your savings by 25%, so for every £200 you save, you receive a government bonus of £50.
You are allowed to save up to £200 a month in your Help to Buy ISA although in your first month you can save a lump sum of up to £1,200. The maximum government bonus you can receive is £3,000, based on savings of £12,000.
Get advice
As a whole of market mortgage adviser, we are totally impartial and can advise you of your options, whether you're a first time buyer or moving on to your next property. Contact us to arrange a free initial, no obligation consultation.
Think carefully before securing other debts against your home. Your home may be repossessed if you do not keep up repayments on your mortgage.